Discover more from Mid-Century Mondays
Mid-Century Mondays is a weekly newsletter celebrating mid-century modernism and nostalgia. Subscribe for curated stories, photos, and live listings.
Over 10,000 subscribers
Bauhaus Roots near Boston + Porsche 911SC
A 1979 911 visits the Gropius House and fresh listings in Utah and Colorado.
If you were a famous architect designing your personal residence or "forever" home, what would you do differently than your typical project? It's a great question to ponder while admiring the Gropius House.
Nestled in the quiet Boston suburb of Lincoln, Massachusetts, the Gropius House stands as a testament to the ingenuity and artistic vision of its progenitor, Walter Gropius. The home was built in 1938 as the personal residence of Gropius himself, in preparation for his time as a professor of architecture at Harvard. The enigmatic structure offers visitors a glimpse into the origins of modernism and Bauhaus design.
Our friend and Connecticut-based photographer, Trevor Dalton, paid a recent visit to the home. Luckily, he found adequate parking for his 1979 Porsche 911SC. The 911's "tabacco metallic" paint creates an interesting pairing with the home's glass block, fieldstone, and acoustical plaster. While clearly not of the same era, something just feels right about about a classic German sports car visiting the home of Germany's own modernist master.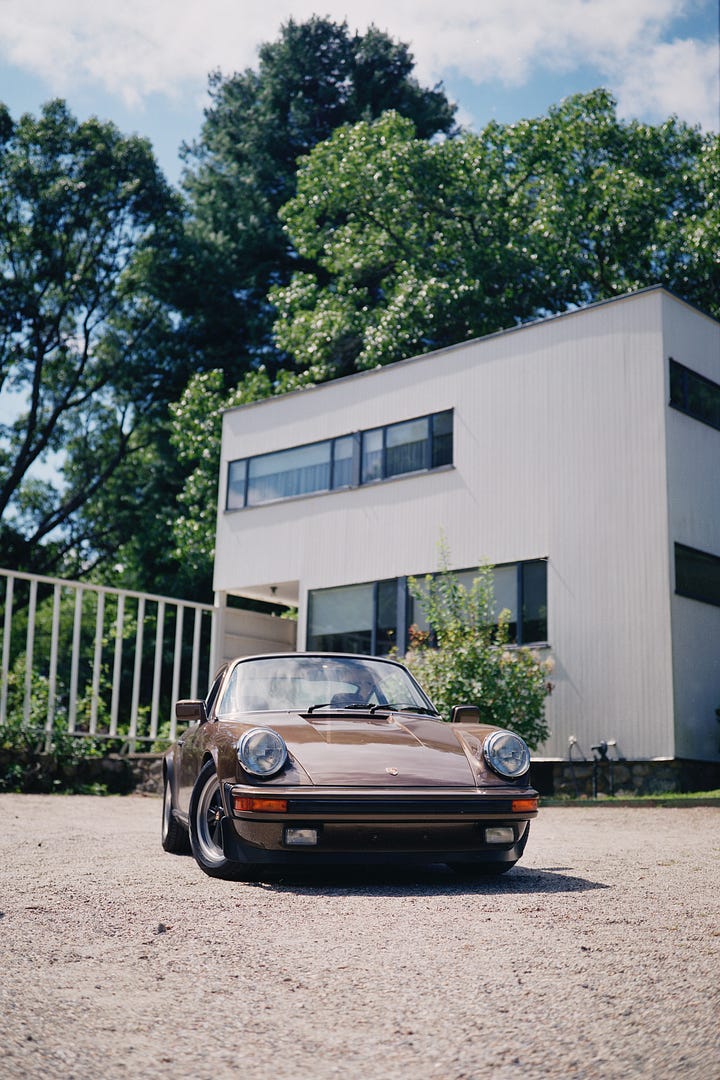 The Gropius House was designated a National Historic Landmark in 2000. The property is now under the care of Historic New England, an organization dedicated to preserving and sharing New England's architectural heritage. If you're in the great Boston area, it's worth the visit.
GEMS FOR SALE THIS WEEK
2110 E Kline Avenue, Salt Lake City, Utah
Click here to see the listing.
6052 S Aberdeen Street, Littleton, Colorado
Click here to see the listing.
Thank you for reading Mid-Century Mondays. Subscribe for free to receive new posts ever Monday.